What does a degree in food service engineering look like??
The foodservice industry continues to grow and provide an ever-widening range of services. In order to maintain them at the highest level, it is necessary to educate competent, professional management staff. This is why majors such as food service engineering were created.
In the past, to become an employee of the catering sector, a professional course was enough. Today's requirements are much higher, and managers are expected to have the necessary competencies and qualifications. Postgraduate studies in the field of food service engineering are perfect for this. What they are and to whom they are recommended? We explain.
Where to study food service engineering?
This is a relatively new major, which was created in response to current market demand. You can study it at the Warsaw School of Ecology and Management: https://wseiz.en/studia-podplomowe/inzynieria-uslug-gastronomicznych/. Study lasts two semesters and takes place on weekends. All subjects are taught in Polish. The postgraduate program is designed for graduates of bachelor's or master's degree programs.
WSEiZ is distinguished by its high level of education, the use of modern tools and well-prepared staff. All this translates into excellent academic results and the prestige of the university.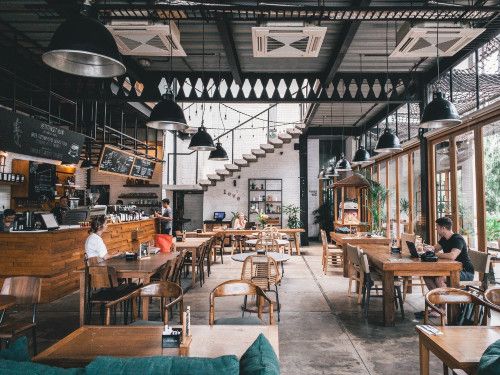 For whom is this course of study?
Postgraduate studies in food services engineering are designed for people who want to become specialists in the organization and management of food services. This is a great complement to bachelor's and master's degrees in management and marketing. They are also a natural continuation of studies for graduates of the food services and dietetics specialties. They allow you to gain comprehensive knowledge of the management of the catering sector and later work with a multi-person team.
What you can learn on it?
During the studies, issues in the field are realized:
Food storage and transportation
heating and mechanical technologies
ergonomics and occupational health and safety in the food service sector
use of computer tools for work
management and strategic marketing
or intellectual property protection
Graduates of the Postgraduate Studies in Food Service Engineering are fully prepared to independently design, create and equip a food service enterprise and subsequently manage it. They have the competence to lead a team and coordinate the work of many people. They can use their skills in later managerial and executive positions, as well as when running their own business. This major offers interesting career prospects, high earnings and stable employment.

Footwear is a part of an outfit with its own specificity. Shoes in addition to the important appearance provide us with comfort and even safety. Walking in shoes after all, we often avoid injuries from e.g. sharp stones. All kinds of shoes provide our feet with the basic fulfillment of these functions. Our feet and their comfort directly affect our general well-being. This is probably the reason for the popularity of sports shoes to a large extent.

No matter who we are, I think what matters for each of us is to feel good. Well-being is always desirable but not always possible to maintain. When it comes to well-being, it should accompany us as often as possible, be a natural state. This is how we best fulfill ourselves in life. However, if someone has problems with well-being, the question is; what is the cause?? And now the next question; how to remedy this and how to change it?

Learning foreign languages requires more commitment from the learner than acquiring knowledge in other fields. The best teachers and lecturers are of no use if the student does not show conscientiousness and regularity in his/her daily work on learning a foreign language.

An exciting, adrenaline-filled trip with friends or a relaxing family outing? The Sea-Doo brand offers everything you expect from a jet ski and much more!

Before we answer the title question, it is worth telling ourselves how the cars are most often obtained. In the vast majority, we buy used cars, so we are mainly interested in the second-hand market. No wonder, because we are dealing with the lowest price there. On the other hand, it carries a significant risk that you will end up with a defective unit with defects that were hidden by the former owner. Buying a new car, on the other hand, is a huge cost, where a profitable deal is unlikely. Alternatives in the form of subscription, long-term rental are still gaining supporters, but not everyone is convinced. What about the car subscription?